Bitcoin as a Strategy for an Uncertain Future – Epi-38
Podcast: Play in new window | Download (Duration: 2:04:15 — 35.5MB)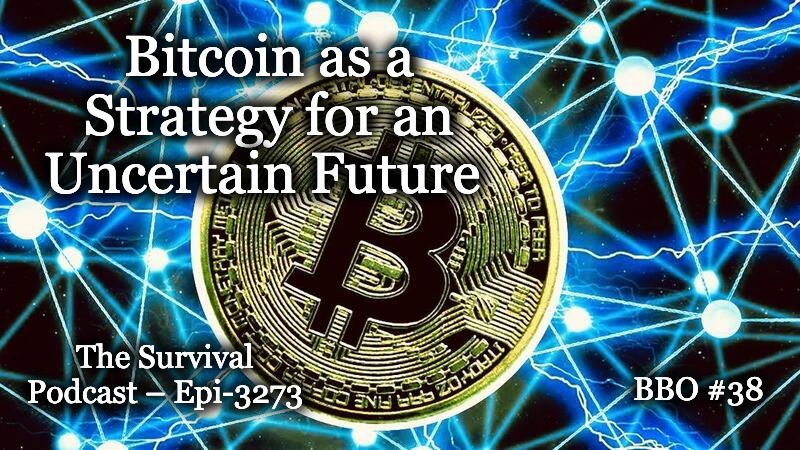 We are heading into the back half of the current bitcoin halving cycle.  Simply put the next halving will be sometime in March of 2024, and the reward per block will drop from 6.25 to 3.125.  We call this a supply shock.  Simply put Bitcoin has put in its bottom for this cycle and it will be a bumpy up and down journey from here that will trend upward likely for the next two years.
This means the excitement will pick up, tons of misinformation from both the pro and anti bitcoin sides will flow.  Bitcoin is going to zero, bitcoin is going to 10 million, and all things in between.  But what about practical, real world, common sense wealth building, commerce and practical understanding of bitcoin?  That is what we will cover today.
First I will be answering some very beginner type questions on a few things and some basic definitions we tend to take for granted in the bitcoin community.  Then let's talk about the future of bitcoin, fears of CBDCs, etc.   How we can use Bitcoin right now, what is coming next and why Bitcoin is superior to old forms of money like silver and gold as "uncensorable money".
Jack's Links
Sponsors of the Day
Video Version of this Podcast Episode
* The Bitcoin Breakout is a production of The Survival Podcast