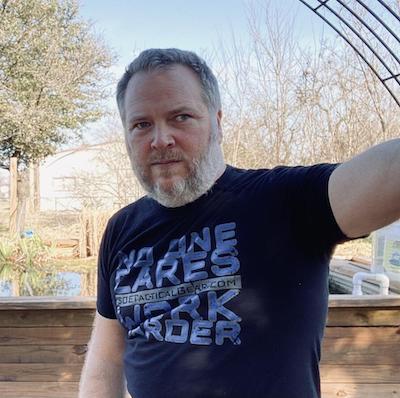 The Bitcoin Breakout is a production of The Survival Podcast and Jack Spirko.  Jack has been podcasting since 2008 teaching all aspects of self sufficiency, self reliance, independence and liberty.  Jack has won podcast of the year twice and has built a podcast listened to by over 200,000 subscribers.  He has interviewed well known personalities like Gary Vaynerchuk, Dr. Ron Paul, Dr. Ken Berry, Ron Hood & Geoff Lawton.  And since beginning Bitcoin Breakout Natalie Brunell & Guy Swann.
Jack started teaching his audience about bitcoin and other crypto currencies beginning in 2013.  While he always preferred bitcoin to all other cryptos it took time for him to land on "bitcoin only" aka bitcoin maximalism.  In 2022 he decided he wanted to really dig deeper into the world of bitcoin, the lightning network and other emerging technology in the bitcoin space.
To do so effectively The Bitcoin Breakout was created.   Usually done on Tuesdays it is done as both an episode of The Survival Podcast and available in a stand alone feed as well here at TheBitcoinBreakout.com as well as on all Podcasting 2.0 apps.  Of course the show is also available on legacy platforms like Breez, Apple Podcasts, Spotify, etc.  More information on that can be found on the Subscribe Page.
The goal going forward is to make Bitcoin Breakout a top resource for learning everything about Bitcoin and specifically the emerging layered technology such as The Lightning Network, Liquid and more importantly the applications being built on top of them.  Bitcoin is on track to serve as the economic base layer of the global economy, the real meaning of "digital gold".  In fact layers protect the bitcoin core code, allowing experimentation and risk taking without altering bitcoin itself.
Over the next ten years this is where the excitement will be.  Bitcoin will not just eat all altcoins, with layered technology over time it will eat the cases made for them.  And Bitcoin Breakout will be here to chronicle that journey.  If you are new to The Bitcoin Breakout, we recommend you start out with the fundamentals series.