Adam Curry on Value for Value, Bitcoin, Lightning and the Future of Podcasting – Epi-8
Podcast: Play in new window | Download (Duration: 2:13:15 — 30.5MB)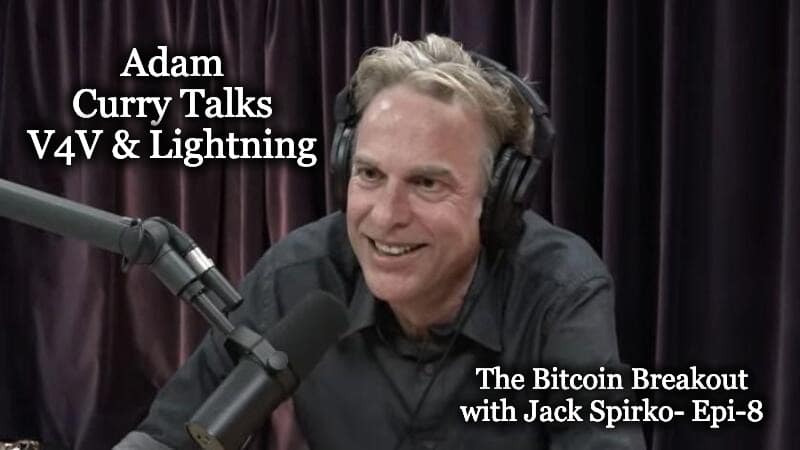 Today I am joined by "The Podfather" himself, Adam Curry to discuss how he was part of the birth of podcasting itself and the technology he is developing to empower podcasters and their communities to connect, avoid censorship and exchange value for value with no interference from the banking system.
Today Adam is best known as the co-host of his show No Agenda which is one of the longest running podcasts online today.  He also built Podcast Index allowing podcasters and listeners to exchange value for value with streaming satoshis (bitcoin) over the lightning network.
He is now building the next generation of podcasting technologies to 100% circumvent the systems that are owned and controlled by main stream media, the state and technocracy.
Video Version of this Podcast Episode
Links to Resources Adam Mentioned (tell me any I missed and I will add them)
Follow Jack & The Bitcoin Breakout
We are Proud Member's of the Podcasting 2.0 Community and Are Available on the Following Recommended Apps
Bitcoin Resources
* The Bitcoin Breakout is a production of The Survival Podcast