Guy Swann on Bitcoin and Freedom – Bitcoin Breakout – Epi-5
Podcast: Play in new window | Download (Duration: 1:58:59 — 27.2MB)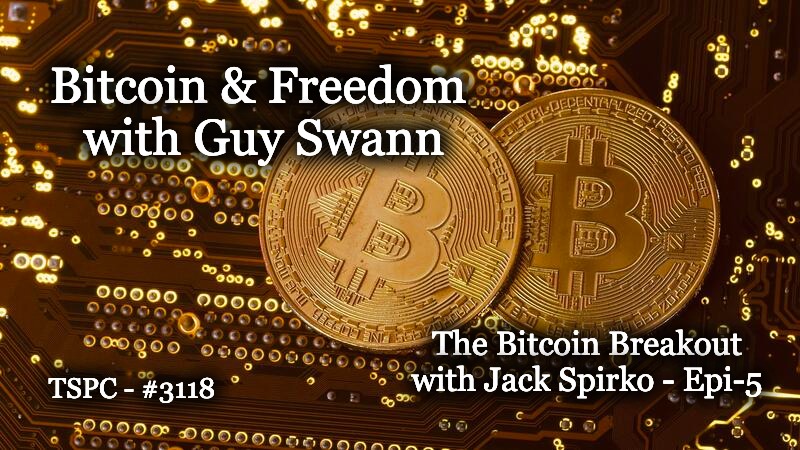 Guy Swann is literally ,"The Guy who has read more about Bitcoin than anyone else you know."
Guy is a speaker, Podcast Host, Educator, Narrator, Filmmaker, & Entrepreneur who went down the Bitcoin rabbit hole in 2011 & has never been able to find his way back out.
At 1,000s of hours reading, exploring, & engaging with works on the topics, Guy is well versed in the Economics, Philosophy, Cryptography, History, Game Theory, Energy dynamics, Politics, & Revolutionary nature of the Bitcoin Monetary System.
He joins us today to discuss how bitcoin and freedom go together and some of the most exciting things going on in the bitcoin space right now.  There is definitely something in this one for everyone.
Video Version of Today's Show
Top Short Highlight Clips from This Episode
Follow Jack & The Bitcoin Breakout
We are Proud Member's of the Podcasting 2.0 Community and Are Available on the Following Recommended Apps
Guy's Links
Bitcoin Resources
* The Bitcoin Breakout is a production of The Survival Podcast