Trent Dudenhoeffer on Bitcoin for Financial Advisors – Epi-31
Podcast: Play in new window | Download (Duration: 1:33:37 — 26.8MB)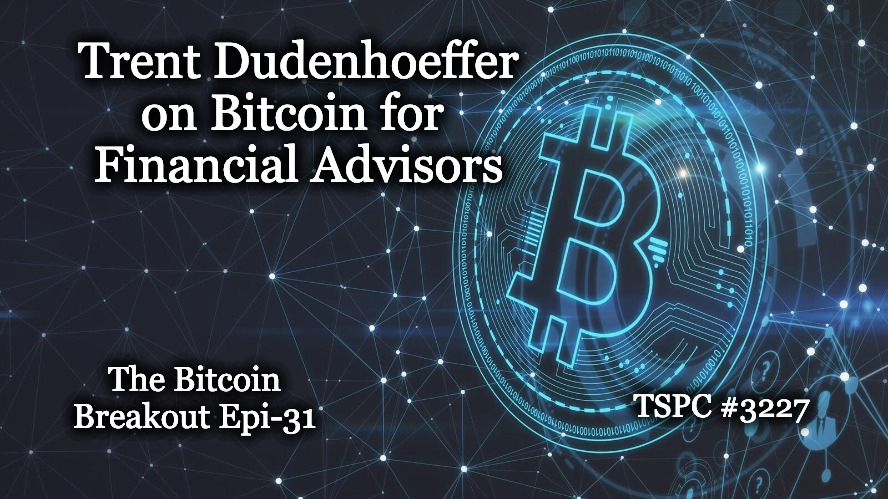 Trent Dudenhoeffer is a Certified Financial Planner focused on the convergence of traditional finance and bitcoin. He is one of the cofounders of the Kansas City Bitcoin Meetup. Trent is in a unique position to assist clients with traditional financial planning advice, while also educating and onboarding new bitcoiners.
Trent feels there is still too many financial advisors that don't maintain an opinion on bitcoin because they don't know enough about it. Can you believe that? Not knowing enough about the investment that has been grabbing headlines for nearly a decade and used by millions across the world.
Trent believes advisors should embrace bitcoin and the career changes it will bring or at lest strive to truly understand it before rejecting it.  I mean is an advisor really do the best service to their clients by ignoring an emerging asset class that has literally out preformed ever other main steam investment over the past decade?  Are they?
Join Trent and I Today as we Discuss Among Other Things…
Financial advisors attitudes toward bitcoin today. Why aren't more including it in plans?
How will bitcoin change the role of a planner?
Starting & growing a bitcoin meetup.
Why right now is the best time to get involved with the bitcoiner network.
Discussing bitcoin's total addressable market & monetary premiums of other assets.
What does retirement look like on a bitcoin standard?
How bitcoin L2s/sidechains & relaxed regulations around private equity can unlock the long tail of finance for millions.
Why bitcoin, not crypto
A bitcoin standard fixes short and intermediate term saving/investing.
Passive indexing is a losing strategy when easy money ends
Jack's Links
Trent's Links
Video Version of Todays Episode
* The Bitcoin Breakout is a production of The Survival Podcast