The Basics of Buying, Holding & Sending Bitcoin – Epi-3
Podcast: Play in new window | Download (Duration: 1:35:38 — 21.9MB)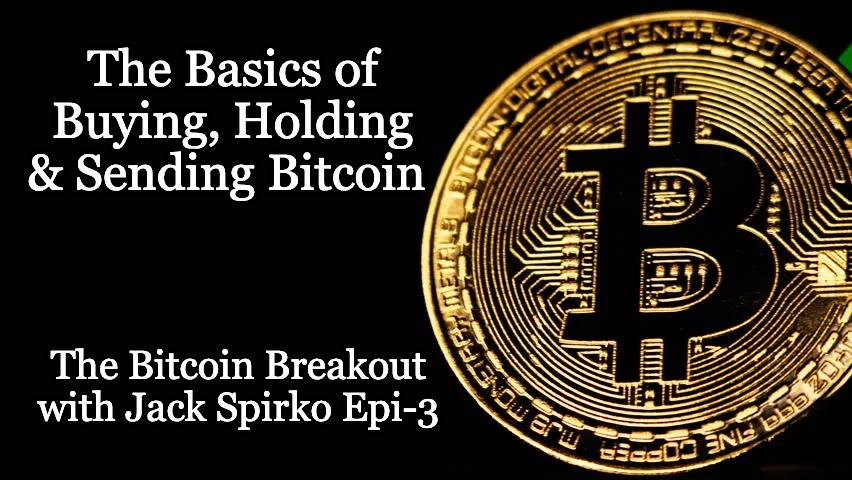 This is going to be a very basic episode but one I have been asked to do many times.  I am going to talk about how to actually buy, hold, transfer and spend bitcoin using various services.  Today specifically we will talk about four platforms to buy bitcoin one.  Those will be CoinBase, Swan Bitcoin, Strike and CoinEx.
I will also cover how to send bitcoin with two of those platforms, those will be Strike and CoinBase.  Further I will cover how to "spend bitcoin" without actually spending your bitcoin when you want to pay merchants that accept bitcoin.
Additionally I will cover why you should not hodl your bitcoin on exchanges, ever.  The basics of software and hardware wallets and more.
Join Me Today to Discuss…
Four Platforms to Buy Bitcoin on and my Thoughts about Them

CoinBase
Strike
CoinEx
Swan Bitcoin

How People HODL (hold)

On Exchange (worst option there is)
With a Software Wallet (good for most people)
With a Hardware Wallet (you really should when you get a solid stack)
With "Multi Sig" (we will cover this and other advanced options in the future)

Why I Recommend Exodus and Trezor

They Pair Beautifully
Trezor Has Been Around Forever
The Model T vs. Model One Trezor
The Importance of your Seed Phrases
Making a Metalic Cold Back Up of Your Seed Phrase

How to Withdraw from two platforms
Why bear markets like we are in now are the best time to enter Bitcoin

Cuz math
But the psychology is more important
Why the bottom this cycle would historically be about 14k
Why timing this market is not really that important

Final Thoughts
Video Version of Today's Show
Top Highlight Clips from this Episode
`
We are Proud Member's of the Podcasting 2.0 Community and Are Available on the Following Recommended Apps
Follow Jack & The Bitcoin Breakout
Bitcoin Resources
* The Bitcoin Breakout is a production of The Survival Podcast